Siwa Mega Group Trip | 29 Oct Group
Save

Liquid error (product-badge line 32): -Infinity

%
100% Free Refund for 24 Hours!
Available Date: From 29 October 2020 Till 1 November 2020
★ Trip Includes
Transportation From (Cairo - Mansoura - Alex) Bus 40% FREE 
Accommodation 4 days - 3 nights.
Half Board Meals
Tour Guide Full trip to lead the group in this adventure.
All Tour Tickets for museums & Temples.
Inclusive of service charges and taxes.
Professional Photographer - FREE Photo Session
FREE Food all trips from

Bybike
★ Trip Excludes
Extra Optional tours, available upon request.
Any items not mentioned above.
اليوم الاول
التجمع (28/10)
الوصول(2910)
نتجمع الساعة 8 مساء – ونتحرك الساعة 9
الفطار في الاستراحة و الوصول حوالي 9 صباحاً الي الفندق نستلم غرفنا ونأخذ راحة شويه
نتجمع الساعة 2 الضهر و معانا المايوه و لبس المياه علشان نبدء رحلتنا في اكتشاف واحة الغروب هنزور في اليوم دة جبل الدكرور و نعوم في بحيرات الملح الصخري و عين كليوبترا الطبيعية
نتجمع العصر ونروح عين فطناس نشرب حاجة وناخد أحلى صور للغروب – هناك
سهرة عشاء و فلكلور من تراث سيوه
اليوم الثاني(30/10)
نزول المياة و الاستمتاع ببحيرات الواحة (لبس سباحة)
الرجوع الي الفندق و الاستراحة
(النزول و التجول في وسط البلد و منطقه شالي مع امكانيه تاجير عجل – اختياري)
سهرة عشاء سيوي في فندق اغورمي
ثم بدايه جلسه اكتشاف النجوم و الكواكب مع خبير فلكي
الرجوع الي الفندق
اليوم الثالث(31/10)
(الفطار في الفندق) – التجمع و التحرك ٩ صباحاً لزيارة جبل الموتي ، متحف البيت السيوي ومركز التراث الحضاري ثم التوجة الي قلعة شالي و معبد آمون ومعبد الاسكندر
عودة للفندق نستريح شوية – نتجمع العصر ونروح السوق جولة حلوة للتسوق بمنتجات الواحة المميزه مثل التمر ، الأعشاب و العسل
العشاء في الفندق و حفله السحب علي كروت السفر 
اليوم الرابع (1/11
-CheckOut تسليم الغرف ومغادرة الفندق 9 صباحاً لنبدء رحلة العودة الي القاهرة - استراحة في سيدي عبد الرحمن (الغدا) –
وصول القاهرة بمشيئة الله حوالي الساعة 21:00 – نهاية الرحلة
Generally you can cancel a flight booked through Triptanza within 24 hours for full refund .
In most cases, whether or not you can get a refund for a cancelled hotel room depends on the rules and restrictions of the hotel, both in general and in relation to your specific room or type of room. These can be found at the bottom of your itinerary.
After 48 hours of the payment 1 night stay will be charged.
In case of NO-SHOW (cancel the reservation within 24 hours from the time of the check in) total stay will be charged.
Triptanza will deduct 1,000 EGP as handling and service fees in case of cancellation after 48 hours of the payment .
Check In time is 14:00 hours. Check Out time is 12:00 hours. Early check in and late check-out are subject to availability and will be charged accordingly
The refund amount will be credited back within 2 weeks to the same account from where the payment was made.
In case of cash transaction refund shall be made by the airlines within 2 weeks of the cancellation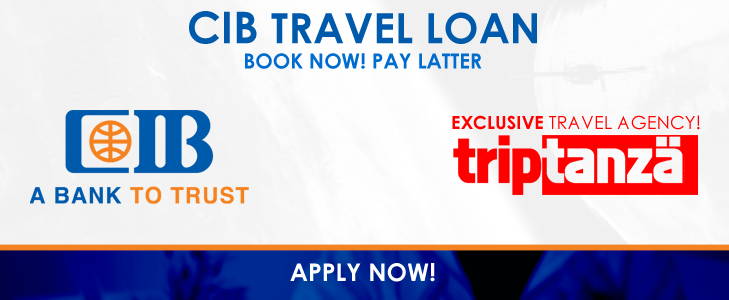 Book Now Just in 3 Clicks!